Hi there!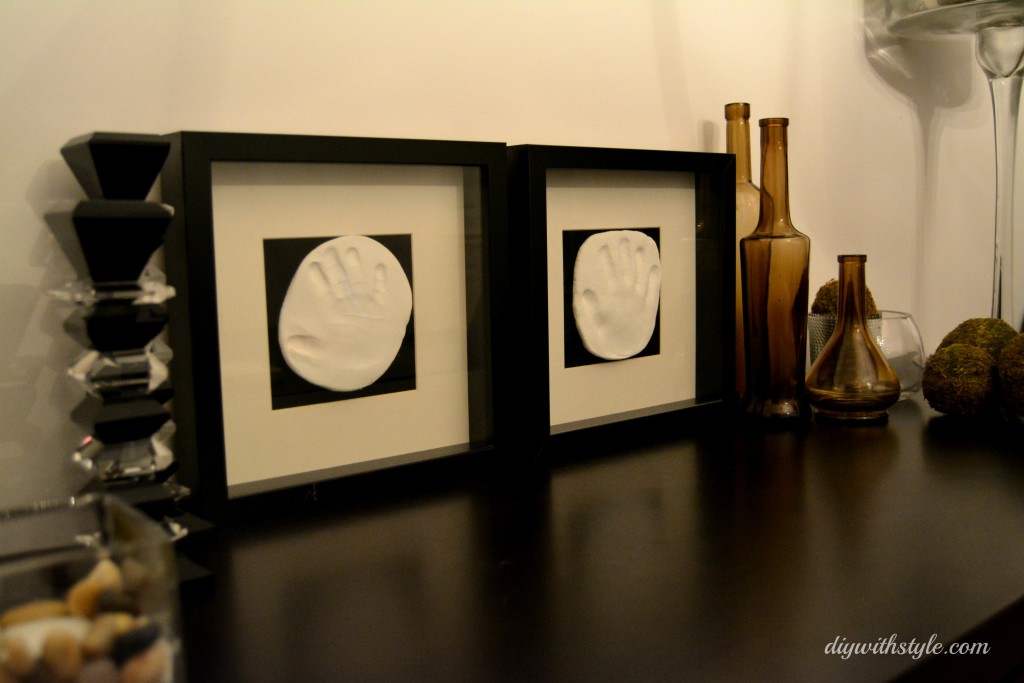 So, continuing on with framed displays, I thought I'd quickly share with you how I display my kids' handprints which were set in clay: they're mounted in shadowbox frames. I love how these little prints are family treasures, but on display like this, they look great anywhere and fit into the decor of even the more formal rooms of my house. Right now they spend some time sitting on my fireplace mantel or on the buffet in my dining room, but once I finally get around to getting the third print done (my poor baby, I keep putting her print off!), they might just go up on a wall!
Small, square, Ribba shadowbox frames from IKEA
Black velvet scrapbook paper
Handprint kit with air-dry clay. I got a very basic kit from Walmart (all I wanted was the clay), but you can get these at a variety of art and hobby stores.
Instructions:
I mounted these the same way that I did the Turkish plates (see my post Wall Art – Story in Shadowboxes for mounting details).
If you've got little handprints at home, how do you display them?